Press / The Puerto Rico Porn Crisis
Sometimes, porn data can tell us something really important. Like when a government is lying.
While looking through visits to xHamster our annual trend report, we noticed something quite unusual. Traffic from the US territory of Puerto Rico dropped precipitously in 2017. In some ways, this isn't entirely surprising — the island faced two major hurricanes in September. However, when we dug in a little deeper, looking at traffic on a week-by-week basis in 2017, we saw a more complicated story.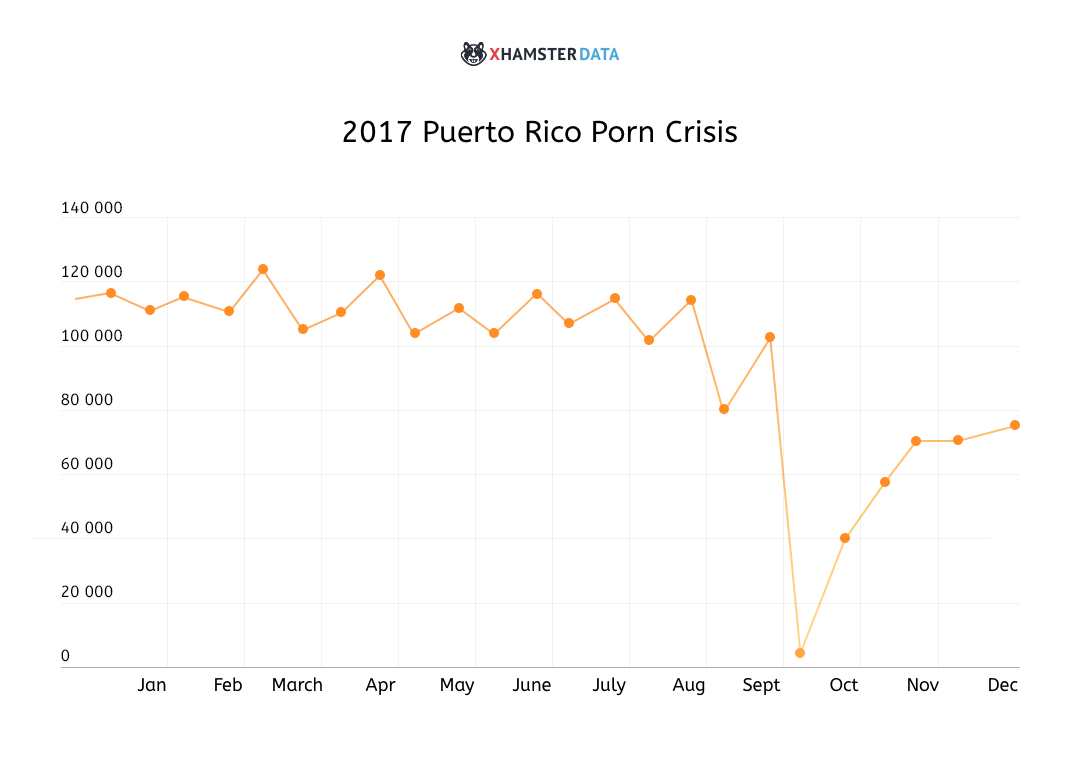 Yes, traffic dropped 96% during the hurricane — and we applaud few thousand dedicated souls who managed to log on even as 155 mph winds pounded the island — but as you can see from the graph, the power is out. Still out dramatically.
Three months after the hurricane hit, traffic is only 57% of would be at this time of year. That's about half. And we know that porn is one of the first things people do when they regain connectivity.
Of course, that's in contrast to what Donald Trump has been saying!
Back in October Trump claimed Puerto Rico "was in very poor shape before the hurricanes ever hit. Their electrical grid was destroyed before the hurricanes got there. It was in very bad shape, was not working …"
Not according to our graph. Power in Puerto Rico may not have been perfect, but the devastation that Irma and Maria left is very real.
Alex Hawkins
Vice President, xHamster