Press / The Porno President
Ever American President has had his share of porn parodies.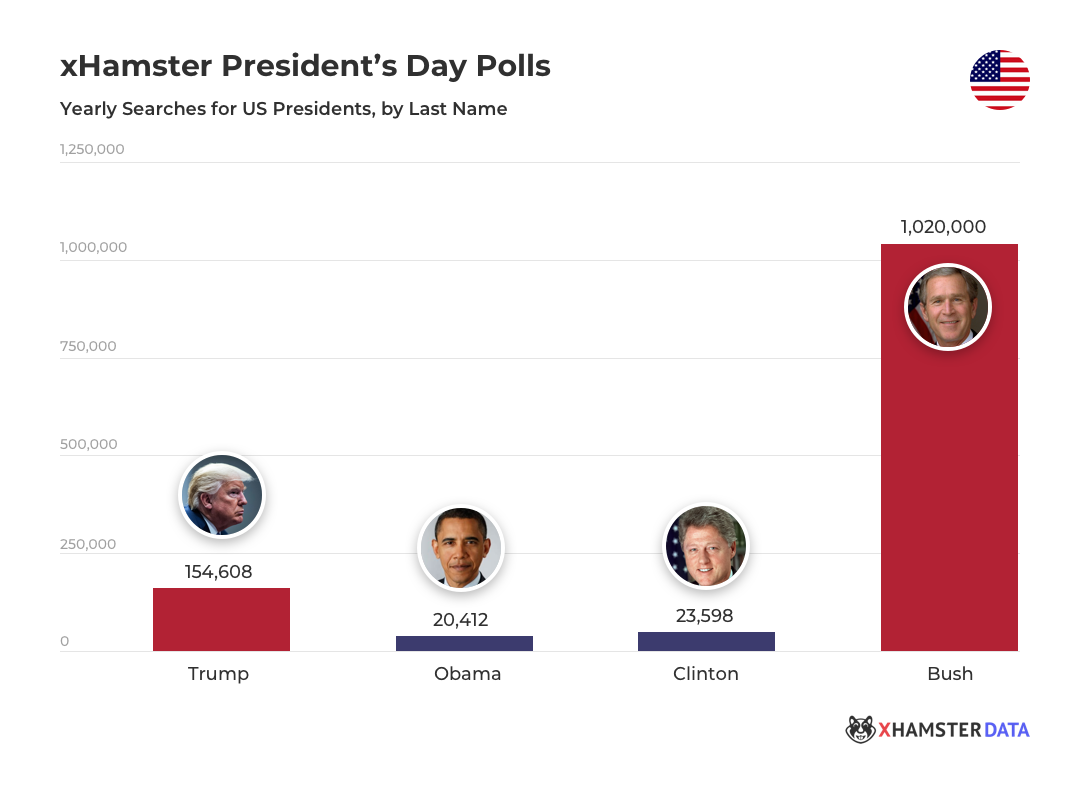 From Bill Clinton's Oral Office to Trump's Bigger Button, the White House's Resolute desk has seen more action than a couch at AVN.
So this year, for President's Day, we combed through millions of searches — for Trump, Obama, Clinton and Bush — to see which of our recent leaders was most searched for by porn users. The answer might seem surprising at first, unless you work at a porn company.
"Our data confirms what we always knew," says Alex Hawkins, Vice President of xHamster. "Porn fans love Bush."
CONTACT:
Alex Hawkins
Vice President, xHamster