Press / Social Media Guidelines for Journalists
Social media plays a vital role in expressing our raunchy, sexual desires. On social platforms, reporters and editors can ogle beautiful breasts, "like" freshly shaved pudendum, flirt with MILFS, and masturbate to freshly cut GIFs.
But social media also presents risks for journalists. Can you accurately report on a transwoman to whom you've not only retweeted, but DM'd for customs? If you've liked and rubbed one out to a free porn clip, can readers trust you to accurately evaluate Jon Ronson's Butterfly Effect? If you consistently follow creampie porn stars, can you be trusted to accurately cover debates over on testing protocols? A few guidelines for reporters.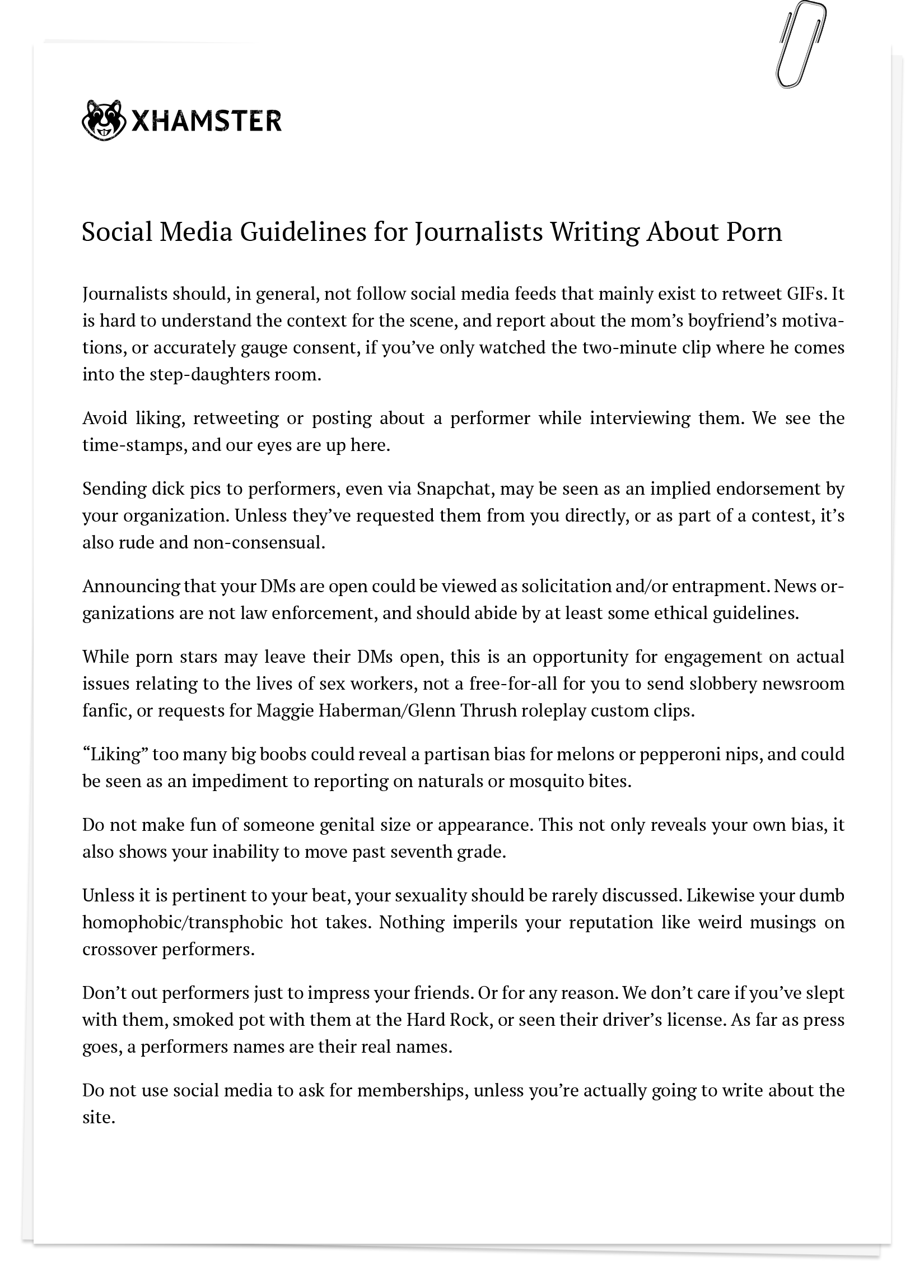 If you're tempted to cross any of these guidelines, ask yourself this:
• Am I researching this because it's relevant to a story, or because I'm horny?
• Am I commenting on this post because my take is relevant, or because I'm trying to bed someone?
• Is the person I'm interacting with likely to feel gross after reading it?
• Is this something Harvey Weinstein would do, if he used Twitter?
If yes to any of the above, close the robe, unplug the Hitachi, take a cold shower and recite the testing protocols. We need reporters who are focused on actual issues, not using their power and reach to get their rocks off.